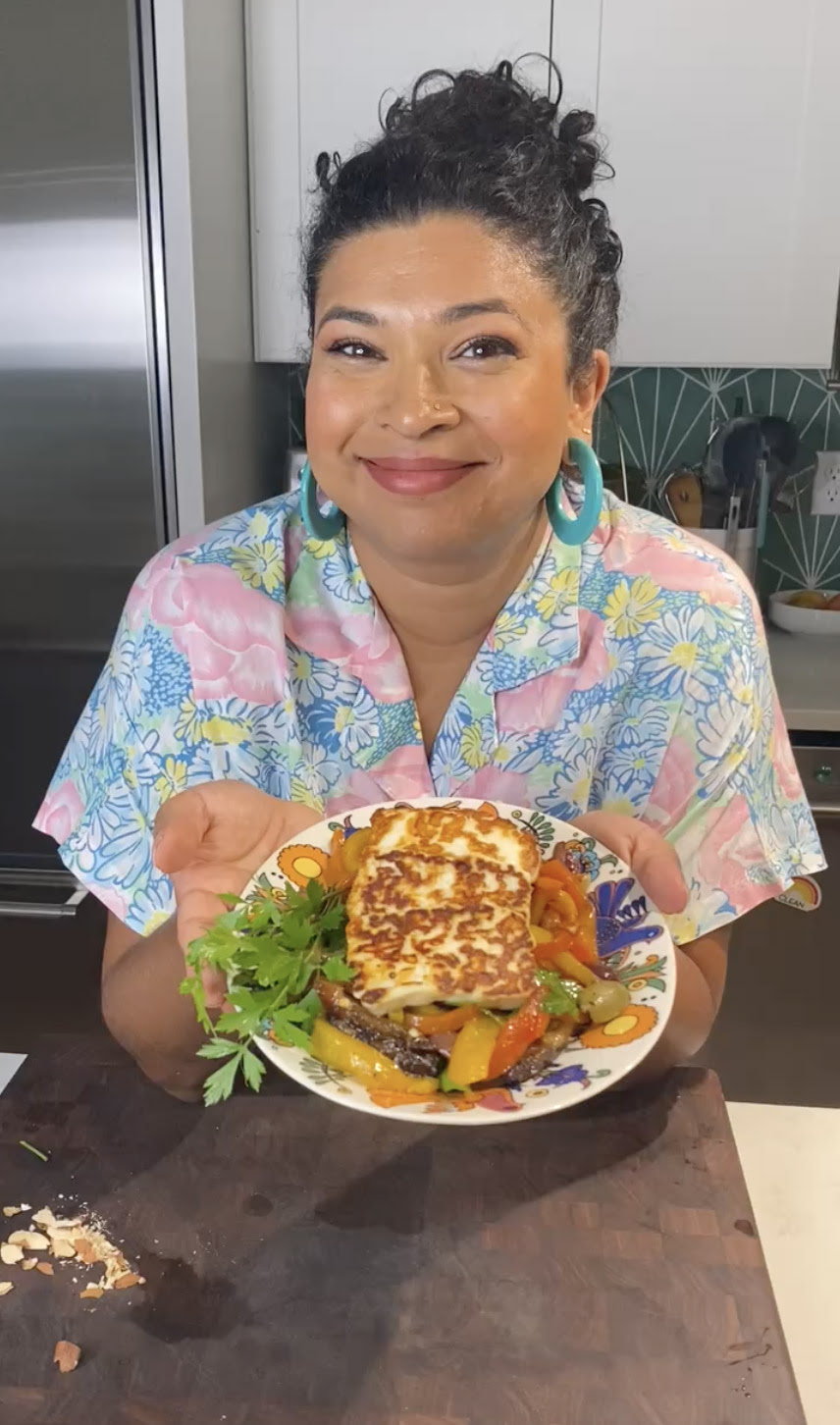 Burnt Date and Pepper Salad with Halloumi and Olives
Ingredients
4 sweet bell peppers (red and yellow)
5 California dates, pitted
Small handful olives, pitted (black and green)
Small handful toasted almonds, chopped
Splash sherry vinegar
Juice of a quarter lemon
Glug of good extra virgin olive
Handful parsley leaves
1 block halloumi, patted dry and sliced into 1/2-inch thick rectangles
Directions
1) Place bell peppers over an open flame on your stove. Rotate and cook until evenly blackened. Remove to a large bowl and immediately cover with plastic wrap. Let sit 5-10 minutes. Remove plastic wrap and peel charred skin. Discard. Now slice peppers thinly removing stem and core. Place in serving bowl.
2) While peppers are steaming, thread pitted California dates on a bamboo skewer. Brush with a little oil and then roast over an open flame until charred in places. Set aside to cool slightly. Then remove from skewer, slice into slivers and add to the peppers.
3) Now add olives, almonds and parsley. Dress with a splash of sherry vinegar, a squeeze of lemon and a good glug of olive oil. Season with salt and freshly ground black pepper. Toss to combine, taste for seasoning.
4) Set a large nonstick skillet over medium to medium-high heat for a few minutes until hot. Place halloumi slices in skillet and cook until golden brown, about 3-4 minutes. Flip and cook other side similarly. Remove and serve immediately with date salad.