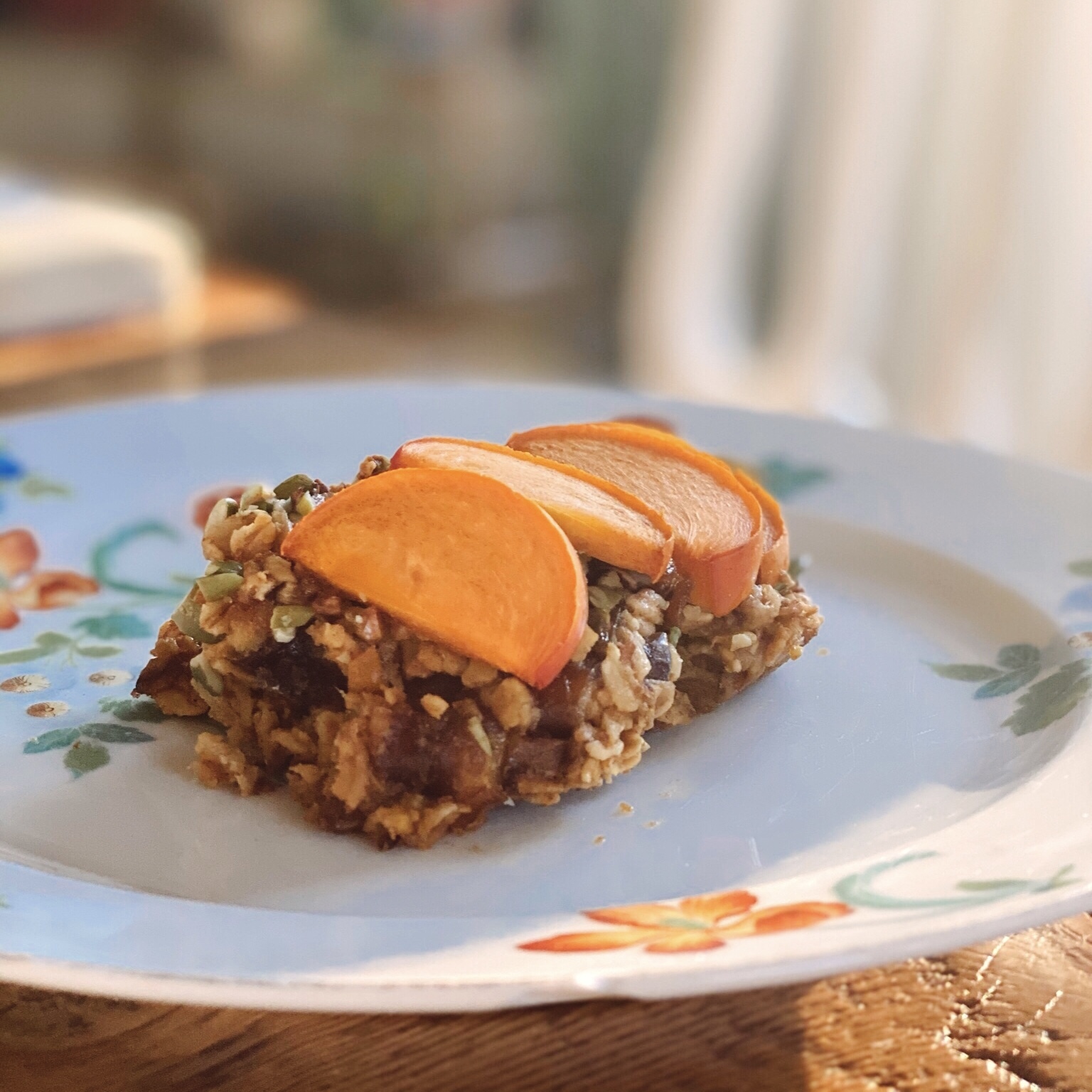 Baked Date Oatmeal with Persimmon and Pistachio Streusel
Ingredients
6 large dates, pitted and chopped
1/4 cup whole roasted pistachios, chopped
1/4 cup pepitas (pumpkin seeds), chopped
1/3 cup date crystals or date sugar or white sugar
2 tbsps cornstarch
1/2 cup coconut oil, melted (separated)
1 1/2 cups old fashioned rolled oats
1 tsp baking powder
1/4 tsp ground cardamom
1/4 tsp ground cinnamon
1/4 cup date sugar
3/4 cup full fat oat milk
1 large egg
2 persimmons sliced thinly
Directions
1) Preheat oven to 350 degrees Fahrenheit.
2) Toss the pistachios, pepitas, date crystals, corn starch and 2 tablespoons coconut oil together in a small bowl with a big pinch of salt. Set aside.
3) In a large bowl, stir together dates, oats, baking powder, spices and a pinch of salt.
4) Whisk oat milk, egg and remaining coconut oil together in a cup, then stir into oat mixture until evenly distributed.
5) Spray a brownie pan with cooking spray.
6) Pour oat mixture into the pan. Sprinkle with nut topping. Arrange sliced persimmons on top.
7) Bake for 25-30 minutes.
8) Top it off with a little yogurt and enjoy!