As a proud KitchenAid partner, I'm so thrilled to finally give you guys a full reveal of my brand new kitchen! I'm still pinching myself that this is "my kitchen." It's been a long road from the tiny galley kitchen in our cozy rented apartment in LA… to this cheerful joy of a space in Raleigh, NC! If you'd told me back then that I'd own a spacious, super-powered kitchen like this one day? I would have taken your temperature to make sure you weren't running a crazy fever! Thank you KitchenAid for bringing all my kitchen dreams to life!
Of course, the only thing that can heighten the joy of an "after" is seeing the "before." And you know I'm all about bringing you as much joy as I can muster! So, here's a look behind the scenes of the renovation process, our vision for this space, and an up-close look at my new kitchen appliances that I adore. I've shown little bits and pieces of the kitchen before… now I'm giving you the whole month!
Check out our Kitchen Reveal here 👇
Our Vision For The Kitchen
When I started cooking, I had a kitchen so tiny that, if I stretched out in it, all 5-foot-2 of me, I wouldn't have fit. So you can only imagine how excited I was when we got this BIG BRIGHT AIRY WONDER kitchen space! Brendan and I wanted to create a vibrant, cheery space that reminded us of the joy of cooking, and that would be the very heart of our home. 
I'm sure you've found this to be true too: whenever we've had people over in the past, no matter the size of our kitchen, everyone congregated there anyway. So we wanted a space that not only performed as well as any commercial kitchen I've worked in, but also made visitors and family feel welcome, like we wanted them to stay awhile. So that's why my KitchenAid appliances were such a great sweet spot for us, because they marry power and performance with warmth and beauty that feels inviting and joyful.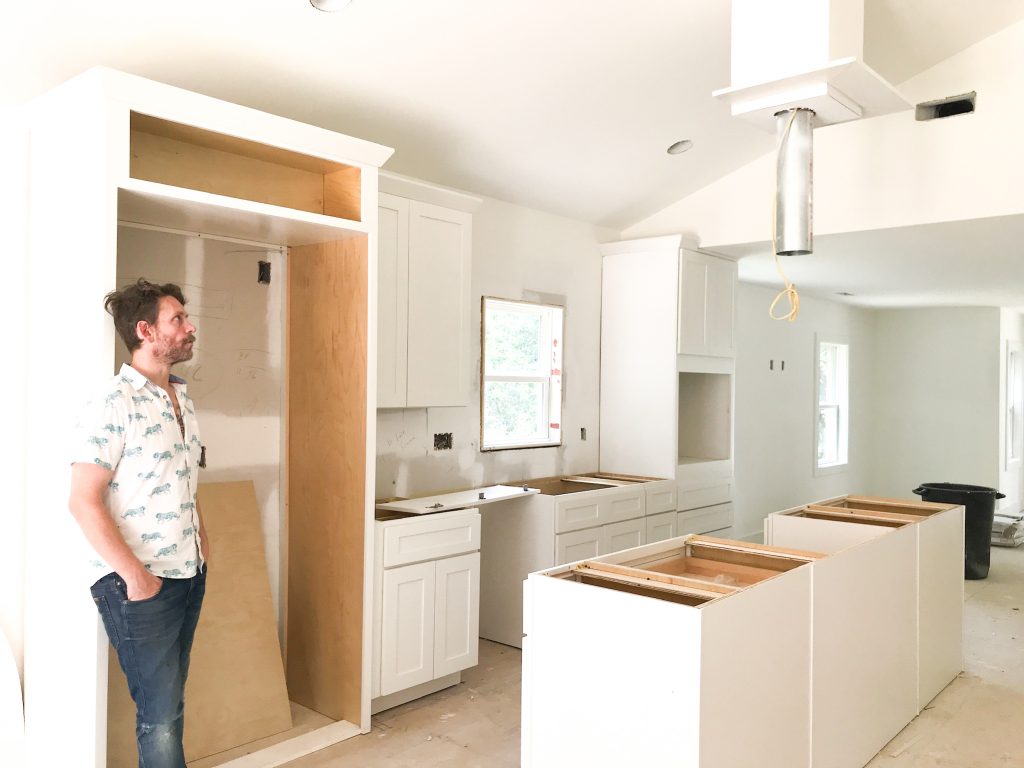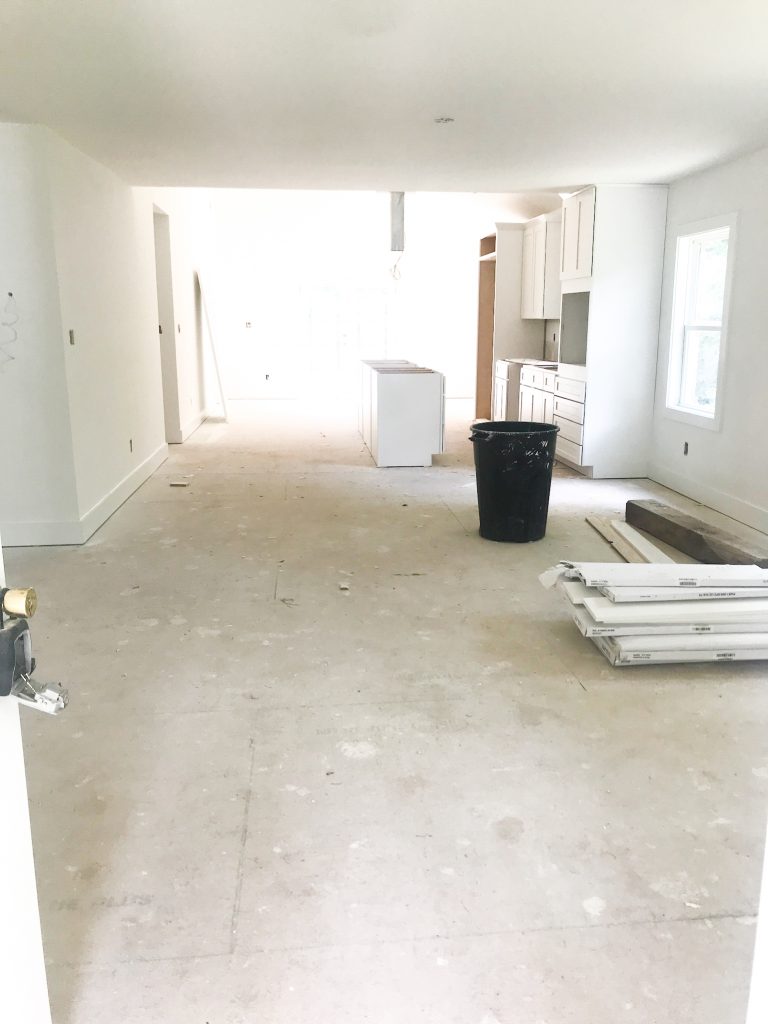 Our Must-Have Appliances
KitchenAid® FreeFlex Third Rack Dishwasher: After the crescendo of cooking a feast for family and friends, doing the dishes can feel like a real anti-climax! The FreeFlex Third Rack legit lets me fit so many more dishes into the dishwasher, and also gives me a dedicated space for pesky things like lids and measuring spoons. Now I'm not put off by recipes that require a lot of dishes, because I know my sidekick, the FreeFlex Third Rack, can handle it! Among the top brands out there, this KitchenAid® dishwasher features the largest third rack you'll find in terms of usable amount of space.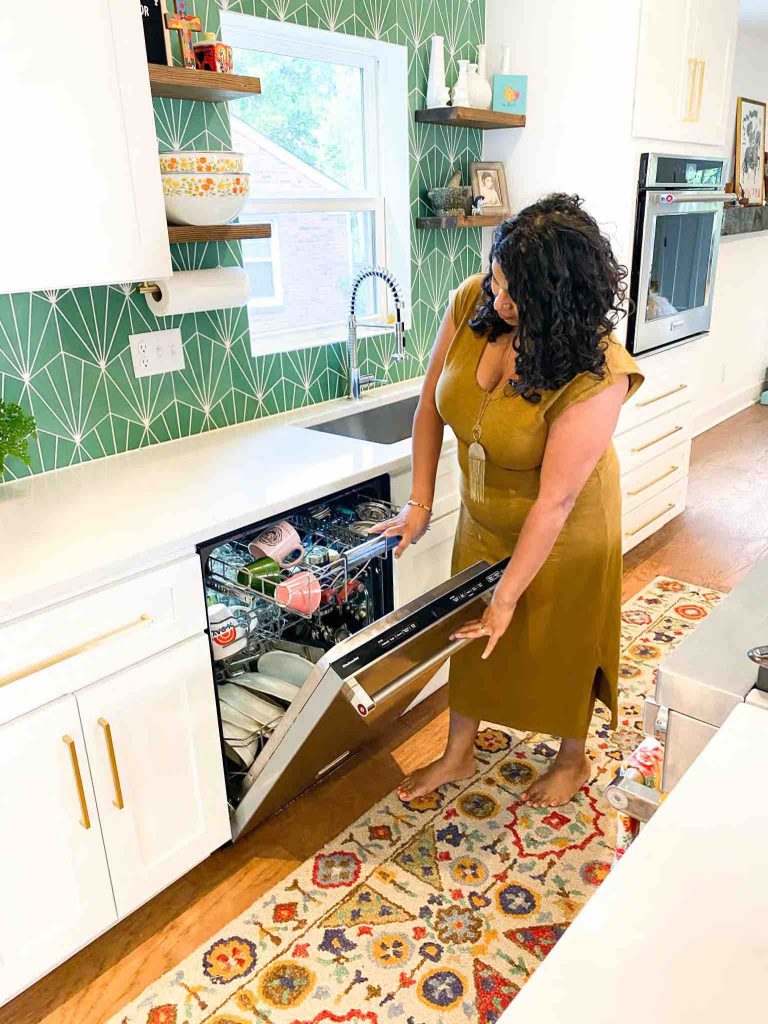 KitchenAid® Commercial-Style Range: You guys. This is gorgeous on the outside and supercharged on the inside. It's literally perfect for us. Let's talk about the colour first of all. To know me is to know my obsession with yellow, particularly this happy hue. It's called Yellow Pepper, and every morning when I sidle on up to her to make the girls some breakfast, it makes me smile. Believe it or not, I can be kinda serious about cooking, so that bright pop of colour reminds me not to take it so seriously! Not a yellow fan? This range comes in 9 colors, so you can find the perfect color to fit your style. Plus, I love that this range is easy enough for everyday cooks like Brendan to use, but has the potential to really bring the heat when I'm at the helm. It totally competes with the commercial ranges I've used on Food Network sets and in restaurant kitchens over the years!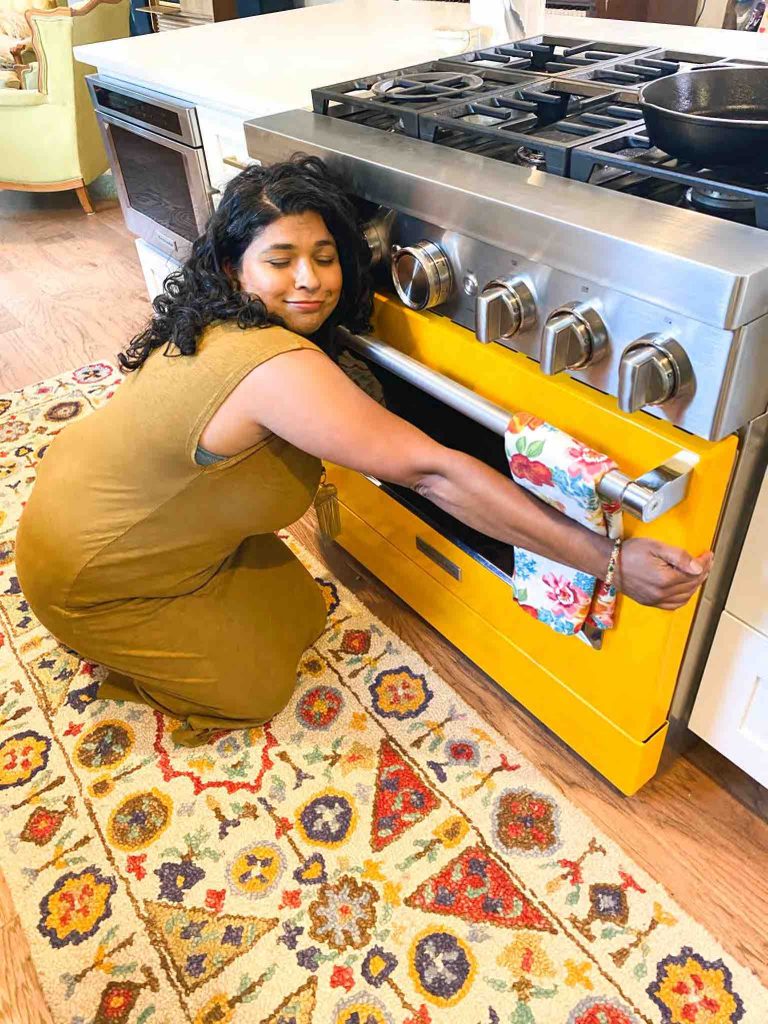 My other fav KitchenAid® appliances:
The Final Result
Glory, glory, LOOK AT MY KITCHEN! Every morning, when I walk in here, bleary eyed with my girls jumping around me, I pinch myself that this is mine! I'm so happy with the way everything turned out. It screams joy, and that's such a great message to everyone who walks into it, including myself. We've already cooked a couple of birthday and holiday meals here, and I'm so grateful to have a place where everyone can feel happy together. I can't wait for all the memories and delicious food we're going to create here!