You GUYS! Every time I post a picture or a video from my kitchen, y'all are always asking about the backsplash. So let's talk TILE!
I can't even remember how I discovered Zia Tile, but once I did, I couldn't get them out of my mind… especially this number, the Emerald Green Victory. The colour, the minimalist white stripe that harkens to both art deco and the geometrical art of the Indian and Middle Eastern world… it just called to me and Bren! Since the kitchen occupies the literal heart of our new home, we wanted a tile that would not only delineate the room, but also serve as a gorgeous backdrop to the videos we hope to shoot in the future. We wanted something unforgettable, something that you'd immediately know was me. And we found it! Zia tile is made of concrete, by hand and this stuff is sturdy. A huge thanks to the incredible peeps at Redeeming Development Group for designing this home, helping us figure out where to place the tile, and for connecting us with the wonderful Jimmy and the entire J&S Remodeling team for doing such a flawless job with the installation.
Check out the video below to get a sneak peek behind the scenes of the installation process and scroll to see some gorgeous before and after photos.
Before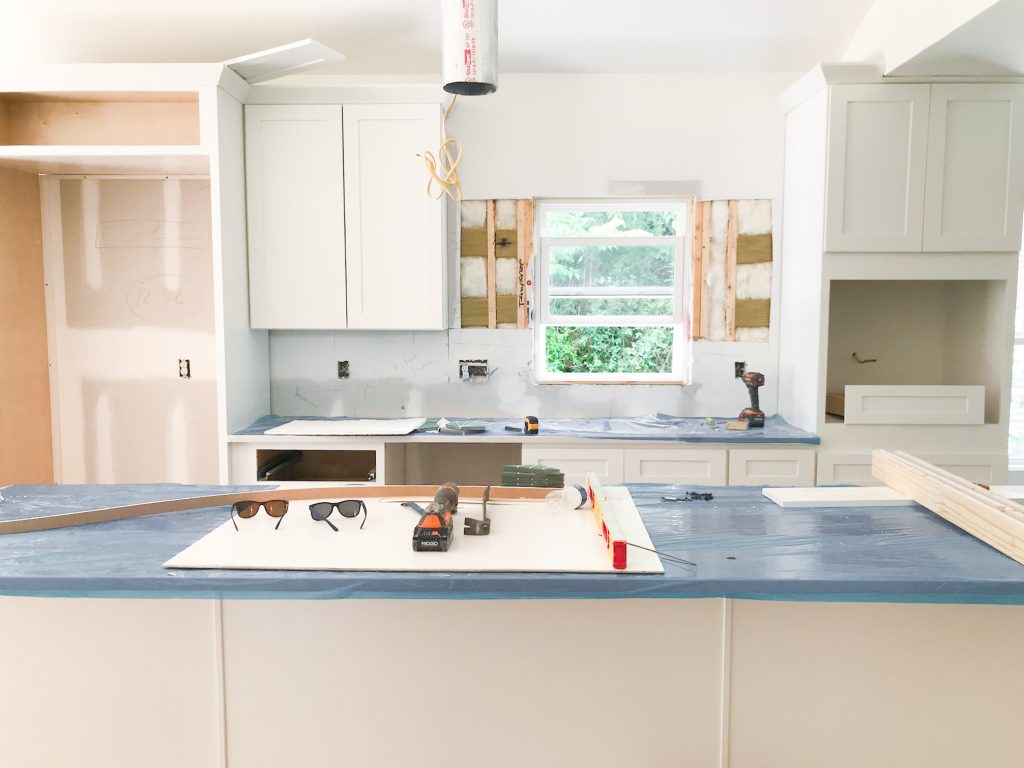 After